Tracking systems
What is the reason to count the visitors?
HOW EXACTLY THE PEOPLE COUNTING SYSTEM COULD HELP YOU IN YOUR BUSSINES
Possibilities for stores and chains of stores
Estimate of the overall performance of stores:
Conversion rate is measure the overall effectiveness of the shop;
An objective estimate of brand's popularity;
Making decision to increase the trade spaces using data about numbers of visitors;
Comparative analysis of attendance of individual stores belonging to a single chain;
Optimal planning of stores schedule according to the dynamics of visiting.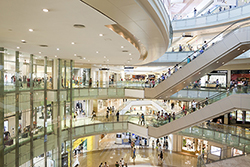 Strategy and tactical marketing planning:
Sales forecasting based on attendance data;
Estimate of competitors influence at the chain's attendance;
Planning of promotional and marketing activities based on prognosis of attendance;
Determination of the effect of already performed promotional activities and marketing actions.
The increase in revenues of sales points:
Estimate efficiency of sales consultant's work in trade floors;
Organizing the motivate system, depending on the conversion rate;
Optimization of cash operation. Count and forecast the ratio of visitors in the trading floor and the queues at the cash zone;
Merchandising – placement the most popular goods in the most attending areas.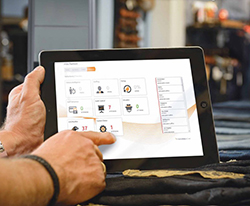 Regulation the relation with landlords:
The reason to optimize the rents and location of the store in trade center.
Possibilities for trade centers
Estimate of the overall effectiveness of trade center:
Estimate of three contents for trade center success – location, concept and tenant mix;
Data of trade center's attending. It is objective indicator of its popularity, one of the most important factors in indication the investment cost of trade center;
Estimate of the correct positioning of the trade center when entering the market;
Development and estimate the effectiveness of navigation system based on degree of traffic for each zone in trade center;
Estimate the average dwell time, spending in trade center;
Optimization of maintenance services and protection in accordance with the attendance.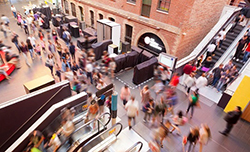 Strategy and tactical marketing planning:
Planning of advertising and marketing activities in trade center based on forecast of attendance in days when scheduled events;
Determination of the effectiveness of individual tools of marketing, PR and advertising;
Tracking the impact of the activities of competitors on the trade center traffic.
Increased profitability of trade center:
The differentiated approach to the definition of rents based on the number of visitors tenants - a measure of their popularity;
Selling advertising space in the trade center in accordance with the number of visitors passing by.
Security in trade center